Creosote Peeled Pointed Stakes
Creosote is the portion of chemical products obtained by the distillation of a coal or wood tar.
We will only use a Pine material which has been kiln dried, giving a 15 year service life. 4 way anti-twist points – delivering reinforced support particularly for straining posts, the post will not move when tensioning wire.
*Warning*
Under COPR (Control of Pesticides Regulations) products containing creosote are approved for use in the UK by professionals as part of their work only, they are not for sale to the general public.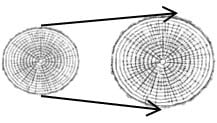 Peeled with 1 inch (25mm) diameter vari
Subscribe to our Mailing list
Contact
Telephone: +44 (0)1473 220112
Fax: +44 (0)1473 230805
Email: [email protected]
Opening Hours: 7:30am - 6pm (Mon - Fri)